AOMEI Backupper Professional + Free Lifetime Upgrades 5.7 Key Global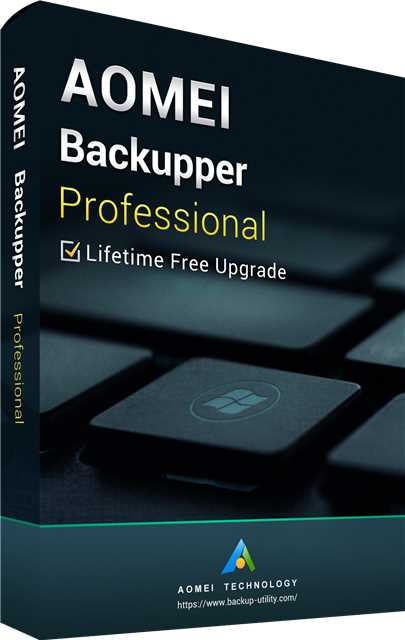 AOMEI Backupper Professional + Free Lifetime Upgrades 5.7 Key Global
Descripción del Producto
Aomei Backupper Professional Edition + Lifetime Upgrade (2PC license)
Professional Edition is a easy backup software for Windows PCs and Laptops, which contains all features of AOMEI Backupper and supports system/disk/files/partition backup & restore, file sync, and system clone as well as provides schedule backup, merge images, dynamic volumes backup, UEFI boot and GPT disk backup.
What are the features in Aomei Backupper Professional Edition?
Backup Features:
What to Backup—System backup, Disk Backup, Partition Backup, File Backup, File Synchronize.
How to Backup--- Schedule Backup, Event Triggered Backup, Incremental Backup, Differential Backup, Backup
Scheme, Command Line Backup, Hot backup
Where to Backup---Backup to Internal& External Storage Device, Backup to CD/DVD,
Backup to NAS/Network Share, Backup to Cloud Drives.
Clone& Restore features:
System Restore, Disk Restore, Dissimilar Hardware Restore, Partition Restore, File Restore, Selective File Restore, Command Line Restore.
Disk Clone, System Clone, Partition/Volume Clone, Flexible Clone, Command Line Clone.
Additional Utilities:
PEX Boot Tool, Create Bootable Rescue Media, Merge Backup Images, Check and Explore Images, Encrypt and Compress Images, Comment and Edit Backups, Split and Delete Backups, Export/Import Tasks and Log Management, Email Notification and VSS.
Requirements:
OS: Windows XP, Vista, 7, 8.1/8,10 (all editions, both 32 & 64 bit)
Supported Disk Styles and Types:
Master Boot Record (MBR) Disk
GUID Partition Table (GPT) Disk
Compatible with GPT/UEFI Boot
Compatible with Dynamic Disk Volumes
Supported File Systems:
NTFS
FAT32/FAT16
exFAT/ReFS *
Ext2/Ext3/Ext4 *
Other file systems *
* Display as RAW partition and perform a sector-by-sector backup mode.
Supported Storage Device:
Traditional hard disk drive (HDD), solid-state drives (SSD) and SSHD.
External hard drive (USB 1.0/2.0/3.0), PC card, All Flash Drives and  Thumb Drives and other removable media.
All storage devices recognized by Windows, such as IDE, SATA, iSCSI,  SCSI disk, IEEE1394 (FireWire), etc.
Backup data to disc, such as CD-R/RW, DVD-R/RW, DVD+R/RW, BD-R.
Hardware RAID, including RAID 0, RAID 1, RAID 5, RAID 10, etc.
Network-Attached Storage (NAS) and Shared Network.
Hyper-V, Virtual box, VMware virtual disk and other virtual systems.
The "Lifetime Free Upgrades" license ensures that you're entitled to upgrade for FREE to any later new versions that we release after you buy. No annual billing or renewal cost. The license also includes free perpetual technical support.
Whokeys.com is a reliable and competitive online retail store that provides a wide variety of popular game products on all platforms, all kinds of gift cards and other software products. Purchase our products that we got from formal sources. Furthermore, Whokeys will keep updating our stock with everything you need.
Original Price

EUR 48.99

Discount

-30%

Earn Up to EUR 2.74
Plataforma

Región

etiquetas

Software

Stock

En Depósito
También te puede interesar
Cerrar

Bienvenido a whokeys Sign In.
Dirección del correo electrónico

Contraseña

Código de Verificación:

Se te olvidó tu contraseña ?
No está registrado aún?
Sign Up Now
Registra con una cuenta de tercero:
Open the whokeys APP
Scan The code to login
Cerrar

Bienvenido al registro de whokeys
Dirección del correo electrónico *

Please enter a valid Email.

Contraseña*

6 to 16 letters, numbers, and special characters.

Confirmar Contraseña*

Nombre* Apellido*

Código de Verificación:

Suscríbete a whokeys Offers, Concursos y Newsletter
Ya tiene una cuenta en whokeys?
Regístrate ahora
Registra con una cuenta de tercero
Cerrar

Se te olvidó tu contraseña
Introducir E-mail
Verificar Identidad
Reestablecer Contraseña
Contraseña Modificada
Account:

Se enviará un código de verificación a

Código de Verificación::

Nueva Contraseña::

Confirmar Nueva Contraseña::
Cerrar
Prompt T698563:
The programe has been successfully submitted to the system
Cerrar
Prompt T698563:
The programe has been successfully submitted to the system
Cerrar
Prompt T698563:
The programe has been This is a warning ?
Cerrar

Successful Registration

Welcome ! You have successfully signed up to be an whokeys member.
Close

Verificación de seguridad