Doom Steam CD Key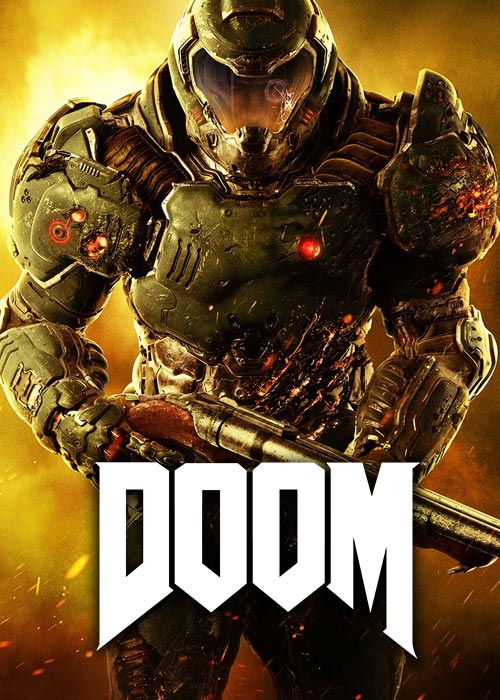 Doom Steam CD Key
DOOM, desarrollado por id Software, estudio pionero en el género de los shooters en primera persona y creador de las partidas multijugador en formato Deathmatch, regresa una vez más como un moderno shooter repleto de diversión y desafíos. Despiadados demonios, armas de destrucción inimaginables y un movimiento ágil y fluido constituyen la base de un intenso combate en primera persona, tanto si estás cargándote a las hordas demoníacas del infierno en la campaña para un jugador como si compites contra amigos en los diversos modos multijugador. Amplía tu experiencia de juego con DOOM SnapMap, el editor de juego que permite crear, jugar y compartir contenidos con el resto del mundo. HISTORIA: Estás aquí por una razón. La enorme instalación de investigación de la UAC en Marte ha sido arrasada por poderosos y agresivos demonios, y solo una persona se interpone entre su mundo y el nuestro. Eres un marine de DOOM, estás solo y te han movilizado con un único fin: matarlos a todos. CARACTERÍSTICAS: Una campaña implacable En tu lucha contra las hordas demoníacas del infierno, no podrás buscar cobertura o parar para regenerar tu salud. Combina tu arsenal de armas convencionales y futuristas, tus mejoras, tu movilidad y un avanzado sistema de cuerpo a cuerpo para derribar, acuchillar, pisotear, aplastar y destruir a los demonios de forma creativa y violenta. Vuelve el multijugador de id Domina a tus rivales en frenéticos combates al estilo arena característico de DOOM. Tanto en los modos clásicos de juego como en los nuevos, destruye a tus enemigos con una mezcla personal de habilidad, poderosas armas, movimiento vertical y potenciadores únicos que te permitirán jugar en el papel de un demonio. Posibilidades infinitas DOOM SnapMap es un potente e intuitivo editor de partidas y niveles, que te permite vivir infinitas experiencias de juego en cada plataforma. No necesitas experiencia o conocimientos previos. Cualquier jugador puede montar y personalizar mapas de forma rápida y sencilla, añadir formas de juego predeterminadas o personalizadas, e incluso modificar la lógica del juego para crear modos nuevos. Juega al instante con tu creación, o compártela con amigos y con jugadores de todo el mundo. Todo desde dentro del propio juego y con solo pulsar un botón.
Descripción del Producto
DOOM returns as a brutally fun and challenging modern-day shooter experience.
Relentless demons, impossibly destructive guns, and fast, fluid movement provide the foundation for intense, first-person combat – whether you're obliterating demon hordes through the depths of Hell in the single-player campaign, or competing against your friends in numerous multiplayer modes. Expand your gameplay experience using DOOM SnapMap game editor to easily create, play, and share your content with the world.
You've come here for a reason. The Union Aerospace Corporation's massive research facility on Mars is overwhelmed by fierce and powerful demons, and only one person stands between their world and ours. As the lone DOOM Marine, you've been activated to do one thing – kill them all.
Whokeys.com is a reliable and competitive online retail store that provides a wide variety of popular game products on all platforms, all kinds of gift cards and other software products. Purchase our products that we got from formal sources. Furthermore, Whokeys will keep updating our stock with everything you need.
Original Price

EUR 55.79

Discount

-85%

Earn Up to EUR 0.68
Plataforma

Región

etiquetas

ACT FPS

Stock

En Depósito
También te puede interesar
Cerrar

Bienvenido a whokeys Sign In.
Dirección del correo electrónico

Contraseña

Código de Verificación:

Se te olvidó tu contraseña ?
No está registrado aún?
Sign Up Now
Registra con una cuenta de tercero:
Open the whokeys APP
Scan The code to login
Cerrar

Bienvenido al registro de whokeys
Dirección del correo electrónico *

Please enter a valid Email.

Contraseña*

6 to 16 letters, numbers, and special characters.

Confirmar Contraseña*

Nombre* Apellido*

Código de Verificación:

Suscríbete a whokeys Offers, Concursos y Newsletter
Ya tiene una cuenta en whokeys?
Regístrate ahora
Registra con una cuenta de tercero
Cerrar

Se te olvidó tu contraseña
Introducir E-mail
Verificar Identidad
Reestablecer Contraseña
Contraseña Modificada
Account:

Se enviará un código de verificación a

Código de Verificación::

Nueva Contraseña::

Confirmar Nueva Contraseña::
Cerrar
Prompt T698563:
The programe has been successfully submitted to the system
Cerrar
Prompt T698563:
The programe has been successfully submitted to the system
Cerrar
Prompt T698563:
The programe has been This is a warning ?
Cerrar

Successful Registration

Welcome ! You have successfully signed up to be an whokeys member.
Close

Verificación de seguridad